Chocolate
Coffee
Coffee Machine & Equipment
Coffee Equipment Cleaning Materials

"Welcome to the world of Neuhaus"
Neuhaus is a company of firsts. As the inventor of the praline in 1912 and the creator of the special box known as the 'ballotin' in 1915, gourmet Belgian chocolate can trace its roots through the history of Neuhaus.
Neuhaus is the market leader in the luxury chocolate sector in Belgium. The company's strategy is focused on further international growth, and the chocolatier currently has over 1,000 sales points in 50 countries. It is one of the few chocolate companies still manufacturing in Belgium. As supplier to the Belgian Royal Court, Neuhaus celebrated in 2012 the 100th anniversary of the "praline".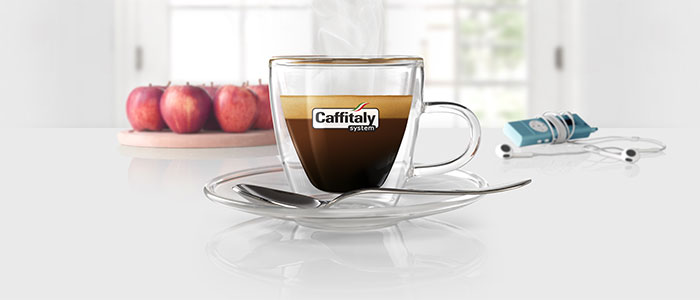 Écaffe is an Italian Commercial Company based in Gaggio Montano, close to Bologna and Firenze.
Écaffe means that even connoisseurs always enjoy a special coffee: blends are defined and processed by experts who handle every single bean with care and attention as the most precious ingredient. This care and devotion ensure an incomparable result in the cup.
The uniqueness of Écaffe is the assurance every day, whenever you want, of enjoying an excellent Espresso coffee: from the first to the last cup, always the same tasteand the same aroma as if freshly roasted and ground.
We supply full range of espresso coffee machine and equipment for household, office and commercial (HORECA - Hotel, Restaurants and Cafe) use.

Capsule System Coffee Machines for Household and Small Office Use

"Let yourself be seduced."


Caffitaly System, brand name of Caffita System S.p.A., is a packaging System protected by International Patents that keeps the coffee flavourand taste unaltered, from the coffee-bean to the cup, from the milling to the espresso.

The project started in 2001 with research and development phases. The plant in GaggioMontano, 60 km from Bologna, was built-up in 2004 and the first capsule was produced in 2005.

Fully Automatic Coffee Equipment for Offices, Cafes, Restaurant & Hotels

"Maintaining traditions and promoting innovation."


Committed to Creating Coffee Pleasure Since 1924.

In the area comprising 6,000 square metres and with the help of around 200 employees, M. Schaerer Ltd. Produce coffee machines of the highest quality and Swiss precision. And it is done with pleasure: coffee is not only a business, it is also a passion. M. Schaerer Ltd. Offer a wider selection of products and services than other manufacturers and are the market leaders for fully automatic coffee machines in Switzerland and the United States.

Fully Automatic & Traditional Coffee Equipment for Household, Offices, Cafes, Restaurant & Hotels

"Ideas with passion."

Saeco's experience in the coffee machine sector spans for over 25 years and has resulted in its complete range of coffee machines, diversified so as to satisfy the requirements of even the most demanding customers. Its quality and capacity for innovation, along with its particular attention to design and the needs of the public, have made Saeco the European leader and established it worldwide in the coffee machines sector.

Traditional Professional Coffee Equipment for Cafes, Restaurant & Hotels

"Awakening the recollections of espresso coffee lovers."

There are brands, products, factories that mysteriously mark the collective consciousness of our times. La San Marco is in fact one of those names that awaken the recollections of espresso coffee lovers.

In the historical winged-lion mark, technical problem-solving and design are not only tradition but a daily reality, a constantly renewing experience. This is the spirit expressed in the work of the designers and technicians who conceive, study and build the La San Marco espresso coffee machines.

Filter Coffee Equipment for Household, Offices, Cafes, Restaurant & Hotels

"Cup after flavourful cup, year after year, nothing brews like a BUNN."

Founded in 1957, Bunn-O-Matic Corporation introduced the first paper coffee filter and, in 1963, the "pourover" coffee brewer for commercial users. Today BUNN continues to design and manufacture innovations in commercial beverage equipment and home coffee brewers from its headquarters in Springfield, Illinois. BUNN coffee brewers are proudly made in America.

Filter Coffee Equipment for Offices, Cafes, Restaurant & Hotels

"We pour a lot of thinking into coffee brewing."


The Curtis name is synonymous with a full line of the world's most advanced, top-of-the-line commercial coffee brewing equipment, iced tea brewing systems and specialty beverage dispensers.

With three generations of the Curtis family and a 60-year heritage, the company has artfully aligned quality and customer service with high-tech ingenuity to build a name the industry can trust.
Moka prides itself with our careful selection of the best brands in the market.

To take care of our coffee machines and to maintain our highest quality customer care, we have sourced out Urnex as our partner for all our coffee equipment cleaning material needs.

About Urnex

Founded as Royal Urn Bag Company in Manhattan in 1936, the company's original focus was the manufacture of cloth coffee filters and aluminum rings for traditional coffee urns. At that time, the coffee market was much more regional than it is today.  Most customers were New York City based roasters seeking products to supply to their retail accounts around the growing metropolitan area. 

Soon after the company's founding, there were repeated requests for an easy-to-use product which could clean coffee urns and decanters on location.  Until that time, service of coffee equipment involved transporting brewing equipment and glass pots from the retail location back to the roastery where maintenance and cleaning were performed.  As the market grew and the number of accounts to service increased, this quickly became impractical (and a fair number of glass pots were broken traveling New York's famous cobblestone roads).  Recognizing that the build-up of coffee oils on brewing surfaces can make even freshly brewed coffee taste bitter, the roaster community understood the market need for the launch of the original Urnex® Urn & Brewer Cleaner™. 

The first portion-packaged all-purpose cleaner began as small, hand-filled envelopes of a powerful detergent.  Called Urnex®, for the coffee urns it cleaned, the product's initial motto was "No More Bitter Coffee."  The name Urnex® stuck, and this initial product is the basis for our company's current name and focus.  If you take a look at our packaging, you'll see that we've kept that old motto too!

Urnex® Brands, Inc. has come a long way since the inception of our first urn cleaner, to include a complete portfolio of products which serve all facets of the modern coffee industry.  From superautomatic espresso machines to shop grinders, if you have a cleaning need, we have an answer.  We now export our products to over 45 countries around the world.  Today, Urnex® Brand products can be found anywhere from the countertops of home coffee enthusiasts to the world's most sophisticated espresso bars.