[
Nothing's TooGood for your health
]
Coming Soon...

Too Good UAE!
As the saying goes: "opposite attracts" TooGood is the proof! 

Snacking and Nutrition, two different personalities came too-gether in 2011, hiding nothing and offering you a healthy snack for a balanced diet. Did we mention how tasty they are?




How?

Thanks to complex innovative production process which guarantee less saturated-fat for a healthy snack without any additives, preservatives…just natural ingredients.

Sterilization and additives? Not for us! 

Innovative, stylish and distinct, our packs reflect our personality: colorful and Too-Funk. This will bring a little extra to your daily savoury break!




Too-True, Too-Funk, Too-Naked.

you got it: Tatoogood!
[

 TOOGOOD SOY :

 THE FIRST HEALTHY ALTERNATIVE TO CLASSIC CRISPS

]

POPPED POTATOES AND SOY SNACKS, LIGHT AND NEVER FRIED

TOOGOOD TO 
BE TRUE:

Less than 9% of fat

(1% of saturated fat)

Less than 100 calories

 per serving size 21g

Vegetarian

 flavors for every diets

WHAT'S IN?:

37% OF SOY
its fatty-acid content helps reduce cholesterol and blood pressure. 
Soy also contains polyphenols, an antioxidant which helps preventing cardiovascular disease..

16% POTATOES
easy to digest, potatoes offer a great nutritive value thanks to its vitamins, minerals and fiber. 
They are known to have a high satiety index.
BARBECUE

CHEESE

TOMATO & HERBS

SALT & PEPPER

PAPRIKA
[

 OUR SECRETS

]

THE POPPING

"Popping" is the union of soy and potatoes, during a non-frying ceremony and without any sticky finger. Usually kept secret, we too-day reveal you how it's done.





This incredible mix is puffed and molded between two cylinders at a high temperature, to obtain a

 perfect union

, with a

 light, crispy texture.

A tiny drop of oil, high in oleic acid is sprayed to celebrate this alliance and makes the

 natural and vegetarian flavors 

to stick to the snack





An

innovative

concept and

healthy

production techniques make it possible to offer

light snacks with less fat, less calories.





The TooGood family has now a new member: multigrain popping!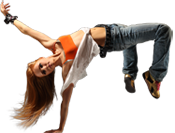 [

 WHERE TO FIND US?

]