| | | |
| --- | --- | --- |
| | Segafredo Zanetti Espresso | |
Segafredo Zanetti Espresso (Middle East)
SZE Career Opportunities

A cafe with a menu to rival some of Dubai's most popular restaurants, Segafredo Zanetti is much more than just a coffee shop.
Segafredo Zanetti's history is the history of a family. It is a family which has been dealing with coffee for many years, the Zanetti family. Passed down through the generations, the Zanetti family's love for the coffee bean has been the backbone of a now thriving international chain of stores. Founded by Massimo Zanetti over 35 years ago, Segafredo Zanetti has developed premium blends of coffee beans which have become the trade mark of the finest authentic Italian espresso.

Fifteen years ago, Segafredo Zanetti became the first coffee roaster to create a franchise of coffee shops. From Paris to Tokyo to Melbourne and Moscow, there are currently over 300 outlest in major cities worldwide. Dubai, with it's cosmopolitan population, was thought to be the ideal environment to introduce a product with a strong Italian personality that respects different cultures.

Espresso, Quality, Service and Coffee Shops, have always been the ingredients formulating the company's success. Moka General Trading LLC has build on that by introducing a menu that offers everything. All ingredients are fresh and of the very finest quality.

Diners can choose from breakfast, soups, salads, Italian sandwiches, Bruscheta, hard wheat pastas freshly made with choices of Italian pasta sauces and daily Chef's specials of fresh marinated fish, chicken or beef served with a choice of pasta or French fries and sauteed fresh vegetables. And for those with sweet tooth, a range of freshly made Italian and French cakes and desserts are also available.
We are in need of the following staff to join our Segafredo Zanetti Espresso team: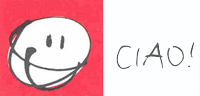 Open Position: Waiter
Location: Wafi City, Dubai
We are looking for somebody who possess the following qualities:
Good communication skills
Food service knowledge
Excellent customer service skills
Willingness to work on flexible hours
Ability to work under pressure
Previous experience in similar capacity an advantage
If you have the drive and passion for coffee, restaurant & top-notch service, be part of our Segafredo Zanetti Espresso team now!